Reserve your cab quickly
and securely online
by clicking below.


Looking for a unique gift?
Call us at 925-0136 or
email us for $10, $20
or $50 gift certificates.

We offer wheelchair
cabs at regular price. Call
us for more information.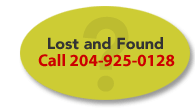 We are dedicated to providing safe, comfortable, and professional service to each and every one of our clients. Our drivers will provide superior service to make your driving experience a pleasant one. Services such as opening doors, helping with luggage, and transporting you to your destination even if you don't have directions, is our standard.

Courteous 24/7 Curb-to-Curb Service

All Hotels, Motels

All Points Of Interest - Museums, Parks, Tours

Night Out On The Town - Theatres, Clubs, Restaurants

Charge Accounts Welcome - Free, Easy, Safe

Air Conditioned Cars

To Reserve Your Car Call Now - 204-925-0101
We always call to let you know when your car has arrived so that you may wait for your car in the comfort of your home or office. Feel free to call us any time. We are always open. Duffy's is the first cab company in Winnipeg to offer the Toyota Prius. These environmentally friendly cars are roomy, and easy to drive.